Lyle Sussman: "I am troubled by the disconnect between the (client's) need and yet the (financial advisor's) lack of training."
Imagine this: at a meeting with a client to discuss paring expenses in the wake of a job loss, the client begins to talk about ending it all. You realize that he's talking about suicide.
What do you do?
This is not an academic question. Some 10% off financial planners have learned that their clients are thinking of suicide, according to a study in the August Journal of Financial Planning that raises questions about how well planners are prepared to cope with clients' emotional needs.
The survey of more than 2,000 financial planners found that an overwhelming number of them, 89%, do non-financial coaching and counseling. But 40% said they'd had no coursework or training in such counseling.
"I am troubled by the disconnect between the (client's) need and yet the (financial advisor's) lack of training," said Lyle Sussman, who conducted the web-based survey of 2,006 financial planners with colleague David Dubofsky, CFA. Both are professors at the University of Louisville, in communications and finance, respectively.
They concluded that practicing life-coaching without the proper training and coursework violates the CFP Board's ethics code. A planner who does counsel clients on non-financial matters ought to evaluate what kind of training he or she needs to do life coaching and be prepared to refer patients out when situations warrant, the two men conclude.
Clare M. Stenstrom, a Certified Financial Practioner with a practice in New York City, took issue with the findings of the survey. "I wondered who they were surveying," she said, noting that the financial planners she knows all do non-financial counseling, and have all had training to do so. Ms. Stenstrom specializes in people who have had sudden, large changes in their financial circumstances – like windfalls.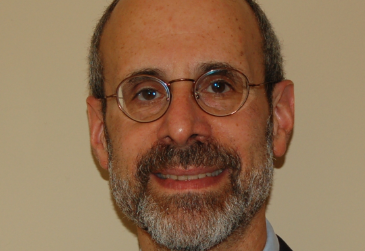 David Dubofsky: Helped conduct survey of
2,006 financial planners
"A lot of my clients refer to me as a financial psychologist," she said, noting that she's taken workshops and had training from various organizations. For instance, she said, she is working with the the Phonenix Society for Burn Survivors, and receiving training from them about how to work with burn survivors.
There is a growing movement within the financial planning community to offer training in coaching. The Kinder Institute of Littleton, Mass., offers a two-day program for $1295 in "life planning." After having to cancel some programs early in the year, the Institute is now at pre-financial crisis levels of enrollment, says Roger Wellingon, executive director.
Kinder programs teach financial planners to create enough space for people to listen, he says. "Life planners are trained to recognize when emotions exist and not run past it," Wellington says.
Ms. Stenstrom, for instance, has helped people through such dilemmas as when a grown child ought to be kicked to the curb – and helped clients handle job losses.
When clients need extra help, she refers them to a life coach that she works with.
The study, however, raises questions about even whether financial planners with training have had enough of it to cope with the issues that they are increasingly seeing.
Almost 75 percent of those surveyed agreed with the following statement: "During a planning session, a client became emotionally distraught (for example, started crying, trembling, sobbing, or became violent)."
Twenty-six percent reported that they had to reschedule sessions because their clients were too emotionally distressed to continue
The survey was done in early 2008, before the financial system meltdown, so it's likely financial planners are seeing even more traumatized clients now.
"I have been seeing in the magazines that planners are doing this (life coaching)," says Maury Elvekrog, of Detroit, a licensed clinical psychologist who is also a money manager. "Frankly, it concerns me."
He noted that psychologists and social workers complete 5- to 6-year programs or 2-year programs, respectively, in order to become counselors.
"Is a (planner) going to get in over their head?" Elvekrog asked.
The study revealed the extent to which financial planners are being drawn into the most intimate aspects of their clients' lives. For instance, 47.5% had mediated between husband and wife because of marital discord. Almost 34% had been asked by a client whether or not he/she should divorce.
As for the question of suicide, Elvekrog said that it takes some training even to make a referral to a therapist in a way that will be accepted. He suggested that planners develop a list of professionals to make referrals to. In the survey, 8.5% of planners said they had been involved in an intervention to get someone into therapy.
But, he said, he hopes that planners who aren't comfortable or trained to cope with clients' emotional needs won't ignore them.
"Even if it's dealt with imperfectly, that's better than ignoring them."
Click here to read the Journal of Financial Planning study
---
---