News, Vision & Voice for the Advisory Community
Questions are raised about whether advisors have enough training
October 1, 2009 — 3:52 AM UTC by Elizabeth MacBride
Imagine this: at a meeting with a client to discuss paring expenses in the wake of a job loss, the client begins to talk about ending it all. You realize that he's talking about suicide.
What do you do?
This is not an academic question. Some 10% off financial planners have learned that their clients are thinking of suicide, according to a study in the August Journal of Financial Planning that raises questions about how well planners are prepared to cope with clients' emotional needs.
The survey of more than 2,000 financial planners found that an overwhelming number of them, 89%, do non-financial coaching and counseling. But 40% said they'd had no coursework or training in such counseling.
"I am troubled by the disconnect between the (client's) need and yet the (financial advisor's) lack of training," said Lyle Sussman, who conducted the web-based survey of 2,006 financial planners with colleague David Dubofsky, CFA. Both are professors at the University of Louisville, in communications and finance, respectively.
They concluded that practicing life-coaching without the proper training and coursework violates the CFP Board's ethics code. A planner who does counsel clients on non-financial matters ought to evaluate what kind of training he or she needs to do life coaching and be prepared to refer patients out when situations warrant, the two men conclude.
Clare M. Stenstrom, a Certified Financial Practioner with a practice in New York City, took issue with the findings of the survey. "I wondered who they were surveying," she said, noting that the financial planners she knows all do non-financial counseling, and have all had training to do so. Ms. Stenstrom specializes in people who have had sudden, large changes in their financial circumstances – like windfalls.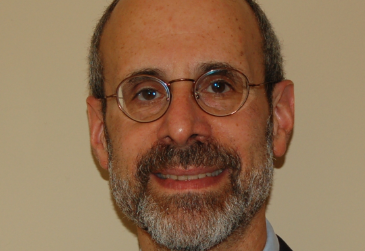 David Dubofsky: Helped conduct survey of
2,006 financial planners
"A lot of my clients refer to me as a financial psychologist," she said, noting that she's taken workshops and had training from various organizations. For instance, she said, she is working with the the Phonenix Society for Burn Survivors, and receiving training from them about how to work with burn survivors.
There is a growing movement within the financial planning community to offer training in coaching. The Kinder Institute of Littleton, Mass., offers a two-day program for $1295 in "life planning." After having to cancel some programs early in the year, the Institute is now at pre-financial crisis levels of enrollment, says Roger Wellingon, executive director.
Kinder programs teach financial planners to create enough space for people to listen, he says. "Life planners are trained to recognize when emotions exist and not run past it," Wellington says.
Ms. Stenstrom, for instance, has helped people through such dilemmas as when a grown child ought to be kicked to the curb – and helped clients handle job losses.
When clients need extra help, she refers them to a life coach that she works with.
The study, however, raises questions about even whether financial planners with training have had enough of it to cope with the issues that they are increasingly seeing.
Almost 75 percent of those surveyed agreed with the following statement: "During a planning session, a client became emotionally distraught (for example, started crying, trembling, sobbing, or became violent)."
Twenty-six percent reported that they had to reschedule sessions because their clients were too emotionally distressed to continue
The survey was done in early 2008, before the financial system meltdown, so it's likely financial planners are seeing even more traumatized clients now.
"I have been seeing in the magazines that planners are doing this (life coaching)," says Maury Elvekrog, of Detroit, a licensed clinical psychologist who is also a money manager. "Frankly, it concerns me."
He noted that psychologists and social workers complete 5- to 6-year programs or 2-year programs, respectively, in order to become counselors.
"Is a (planner) going to get in over their head?" Elvekrog asked.
The study revealed the extent to which financial planners are being drawn into the most intimate aspects of their clients' lives. For instance, 47.5% had mediated between husband and wife because of marital discord. Almost 34% had been asked by a client whether or not he/she should divorce.
As for the question of suicide, Elvekrog said that it takes some training even to make a referral to a therapist in a way that will be accepted. He suggested that planners develop a list of professionals to make referrals to. In the survey, 8.5% of planners said they had been involved in an intervention to get someone into therapy.
But, he said, he hopes that planners who aren't comfortable or trained to cope with clients' emotional needs won't ignore them.
"Even if it's dealt with imperfectly, that's better than ignoring them."
Click here to read the Journal of Financial Planning study
---
---
Share your thoughts and opinions with the author or other readers.
Bill Winterberg said:
October 3, 2009 — 3:30 AM UTC
This is a very difficult topic with a large grey area with respect to regulations.
First, CFP® practitioner's must abide by Rule 302 that states (my emphasis added) "A CFP Board designee shall offer advice only in those areas in which the CFP Board designee has competence. In areas where the CFP Board designee is not professionally competent, the CFP Board designee shall seek the counsel of qualified individuals and/or refer clients to such parties."
I believe that planners who are not licensed psychiatrists or certified therapists should not attempt to provide emotional counseling.
But in reality, the line is difficult to draw between financial counseling and emotional counseling, as the two are so closely intertwined. There's the rub.
According to the survey, some 10% of planners became aware of clients' suicidal thoughts. In many states, health care professionals are required by law to report incidents of suicidal thoughts to authorities (rights of confidentiality are overridden for suicide, homicide or child abuse).
Imagine in a meeting a client tells a planner of suicidal thoughts and, for whatever reason, the planner does not report the information to authorities. The following day the client commits suicide. To what extent is the planner liable in failing to report the information. Is this an incidence of malpractice?
Again, a very difficult topic to consider.
Brooke Southall said:
October 3, 2009 — 4:11 AM UTC
Bill,
There's no doubt that this article is all about gaining greater sensitivity to where the line of financial counseling spills over to true emotional counseling. I'm sure that many advisors reading this will duly note its message and make adjustments where needed by making referrals or gaining greater training.
It also occurs to me that financial advisors are not likely to overreach their bounds. Does the advisor have anything to gain? The article is another reminder of what a vital role a good financial advisor can play in society. For many people, money is the ultimate emotional issue. Nobody is more expert in spotting this than a financial advisor.
Brooke
P.S. I wonder if there are articles in psychiatric journals about when a client distressed by fiscal circumstances would be better served by a financial advisor. If there aren't, maybe there should be.
David Dubofsky said:
October 5, 2009 — 5:38 PM UTC
Bill's comment is very relevant. In our second JFP paper we also cite Rule 302 and add that "Referrals are typically thought of as being necessary to get financial advice for clients in areas that you are not licensed or equipped to provide; referrals to get nonfinancial help appear to fall under this rule as well." The CFP Code of Ethics should directly address this issue.
Roger Wellington said:
October 6, 2009 — 9:24 PM UTC
Financial planners are always dealing with charged subjects. Death, divorce, investment losses, health issues—all of us feel pain and anxiety around these subjects but that doesn't mean we necessarily need a psychologist. We need a professional who understands and appreciates their gravity and significance. Our work at the Kinder Institute of Life Planning shows that it's relatively straightforward to train advisors to listen well and empathize appropriately so that clients provide the depth of information necessary to create successful financial plans. We make it very clear that Life Planners are coaches, not counselors. Registered Life Planners are trained to know when to refer people to qualified therapists.
Michael Shaw, Managing Director, Professional Revi said:
October 20, 2009 — 12:15 AM UTC
CFP Board has addressed the importance of <acronym title="R">CFP</acronym> professionals providing competent advice in its "Code of Ethics" and "Rules of Conduct." The Code identifies seven principles, one of which is "competence," defined as "... includ[ing] the wisdom to recognize the limitations of [one's] knowledge and when consultation with other professionals is appropriate or referral to other professionals necessary." This principle led to the development of Rule 4.2 (formerly Rule 302), which provides that a <acronym title="R">CFP</acronym> professional "... shall offer advice only in those areas in which he or she is competent to do so and shall maintain competence in all areas in which he or she is engaged to provide professional services."
I agree with Professors Sussman and Dubofsky that providing non-financial advice without the proper training and coursework would be a violation of Rule 4.2. I should point out, however, that Rule 4.2 applies only to <acronym title="R">CFP</acronym> professionals, not all financial planners. It is not clear whether the professors' survey of 2,006 financial planners included any <acronym title="R">CFP</acronym> professionals.
A second point that needs to be made is that CFP Board vigorously investigates all allegations of misconduct by <acronym title="R">CFP</acronym> professionals. CFP Board would treat no differently an
allegation that a <acronym title="R">CFP</acronym> professional gave non-financial advice to a client when the <acronym title="R">CFP</acronym> professional lacked the proper training and education to do so.
http://bbs.taiclub.com.cn/home.php?mod=space&uid=1 said:
June 26, 2014 — 6:03 AM UTC
These on the web finding out portals supply good companies and guarantee consumers that they will get through the true Apple 9L0-403 examination. It can save you your money and time by at first observing their sample issues and answers. You may normally invest in them right after having a think about the sample exams. Their successful learning system will make you prepared for your Apple 9L0-403 test. These online methods supply detailed analyze elements. They improve their queries and solutions time to time. Chances are you'll make the most of 9L0-403 exam issues and guide your vocation to prosperity. Online trainers deliver sophisticated exam preparing components that include all information and that is wanted to perform your Apple 9L0-403 certification.
http://ocean-techsupply.com/page13.php said:
June 26, 2014 — 7:30 AM UTC
You can find some psychological complications linked working with these medicines. They're saying that stimulants for ADD/Attention deficit hyperactivity disorder can trigger indications and signs and symptoms of hostility, aggression, depression, anxiety and paranoia. They can be saying that persons that has a household fantastic reputation for suicide, depression or bpd are a bad risk, and seriously need to be supervised when using these drugs.
---
---