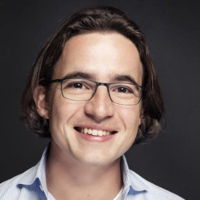 Despite initial skeptics, industry pressure pushes first wirehouse into line, but will others feel the burn?
January 18, 2017 — 9:29 PM UTC by Janice Kirkel
Brooke's Note: As my contribution to this article by Janice Kirkel, I interviewed Addepar CEO Eric Poirier at 10 p.m. ET Monday as he left a NYC restaurant. He assured me it was all biorhythmically good -- he was still on West Coast time having started ...