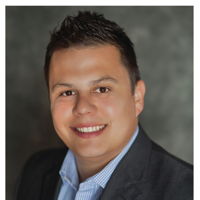 Tony Velasquez, who met his mentor and first boss on the links, has advice for captive brokers -- don't let the B-Ds scare you into staying!
September 30, 2016 — 8:53 PM UTC by Guest Columnist Tony Velasquez
Brooke's Note: This origin story contains a critical element you see in some many tales of getting to RIA status. The person or institution that shows that initial faith to train and mentor and embrace the greenest, least-qualified you, also turns out to be part of ...