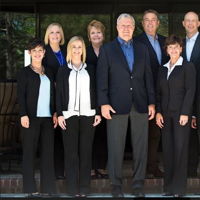 Despite the team's three-decade age span, the Morgan Stanley veterans shared a vision for a practice -- one without a roll-up, outsourcer or dictates from New York.
September 19, 2016 — 6:30 PM UTC by By Lisa Shidler
Brooke's Note: This breakaway is molded -- like a gigantic chunk of prairie sod -- out of the heartland of America. But its sheer size, attitude and sophistication have all the markings of the big breakaways we see in places like New York and LA. Part of that attitude includes the insistence by the RIAs' principals that the dumped wirehouse had nothing wrong with it and that it wasn't left for dead because of any deficiencies. It's not you, Morgan ...