News, Vision & Voice for the Advisory Community
Without recent guidance, 401(k) specialists were set to devour one-off accounts held by brokers but new DOL rule guidance offers well-lit path to build toward a far larger 401(k) practice
August 15, 2017 — 12:54 AM UTC by Lisa Shidler
Brooke's Note: Until now, DOL rule mania centered almost exclusively around IRAs. Advisors and broker-dealers were rightly flustered because the trillions of dollars of lightly regulated retail assets in individual retirement accounts were dragged under heavy ERISA oversight written by the Dept. of Labor. But what hung fire was getting clarity on the DOL rule effect on a second mismatched mess of free enterprise -- the management of 401(k) plans by semi-accidental stewards, or namely stockbrokers (and RIAs) managing one, two or a handful of 401(k) accounts. Some sympathy should be granted. Many of these advisors did not deliberately plunge into this associated discipline like a rugby player thinking he or she can play football. Clients egged them on. Still, you end up with scads of retail advisors overseeing institutional accounts. The DOL rule's efforts at upgrading fiduciary care would seem to warrant rationalizing this widespread quasi-freelancing. Until now, the presumption was that the DOL rule would essentially say that an advisor in for a dime needed to be in for a dollar as far as fiduciary status goes. In other words, no dabbling. Instead, the DOL is making a play at creating a framework for dabblers to get better, maybe much better -- with the idea that determined broker-dealers and the advent of better technology makes this notion reasonable. But for now it seems you may have a bunch of rugby players out there scrumming for the football, trying for a try.
The Department of Labor's new guidance on the fiduciary rule just brought the 90% of advisors who dabble in retirement services out of uncharted territory and onto a more rigorously ruled grid -- one that gives them a much better shot at expanding and elevating their 401(k) practices.
The Conflict of Interest FAQ, released in early August by the DOL, also postpones -- perhaps indefinitely -- the day when those 225,000 advisors become so handicapped by new DOL strictures that the 25,000 advisors who specialize in the 401(k) business will be able to feast on those accounts unchecked. See: LPL Financial's DOL-rule memo to reps implies deeper message: Become an RIA or stand down on giving rollover advice.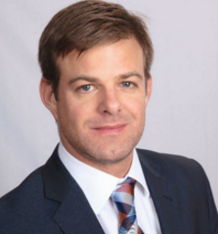 Put simply, this is a massive break for 401(k) dabblers -- both as a bullet dodged and as an option retained to expand their businesses into non-IRA retirement assets in the future, says Jason Roberts, CEO of  Pension Resource Institute LLC in Overland, Kan. 
"A larger percentage of these non-specialists will become specialists because firms are now providing them with more tools and guidance. In the past, they had very few tools to compete for the business. Behind the scenes these firms are taking steps to train up advisors to deliver more competitive services," he says. See: Report: 'Brother-in-law' dabblers are giving 401(k) ground slowly to specialists in $1.3 trillion market.
Still, if you're a broker-dealer in a big firm, vigilance is a reasonable act of self-preservation. Broker-dealers and firms are likely going to provide guidance for inexperienced 401(k) advisors, says Fred Reish, partner in the Los Angeles office of Drinker Biddle and Reath LLP, headquartered in London.
"I suspect that, over time at least the broker-dealers will educate their advisors how to work with plans, he says. It may be that the broker dealers will limit the advisors who can work with large plans, because of the greater expertise required for those plans."
DOL leg-up
Broker-dealers who keep to the shallow end of the 401(k) pool demonstrate the trust -- or at least familiarity -- on the part of their high-net-worth clients who own small businesses or serve as a executives at larger ones. Such clients can and do funnel their 401(k) business through their individual brokers -- a phenomena that occurs on the RIA side, too. See: 401(k) industry howls as DOL lets state governments become DC providers with advantageous exemptions.
But even with good will and general competency assumed, such advisors find it hard to stay up on the vagaries of  DOL compliance -- all the more so now that the DOL rule's first provisions went into effect in June. 
But with this latest DOL guidance, the casual 401(k) provider has gotten a significant leg-up because the B-Ds that serve them have little choice but to up their games, says Tom Clark, an attorney with the Wagner Law Firm in Boston.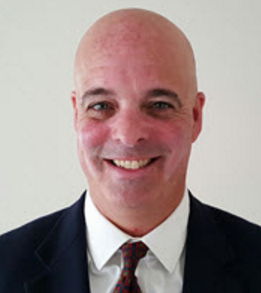 "You'll see a lot of third-party firms partnering with advisors and that's natural," Clark says. "That has been intensified by the rule and it's not a new concept. You see people doubling down on opportunity because for the first time the broker-dealers are paying attention to this space. Now, thanks to the rule, you'll see more firms offering up training, guidance and education making it easier for dabblers. The rule has accelerated this process." See: 'Poof, it's gone!' DOL quietly strips two heavy lifts from the fiduciary rule as it makes delay official.
The updated FAQs from the DOL also mean that specialists won't have open season to poach these dabblers' 401(k) business, Roberts says. 
Trump-era hands-off
Broker-dealers and other firms are working the problem by delineating small, medium and large amounts of services they provide to advisors. The firms' menus could offer basic 401(k) plans to advisors who have a limited amount of clients. Once an advisor completes certain CE credits and courses they could wander into "medium" territory being able to give extra services. The most experienced advisors would be able to offer up the most services to 401(k) plans.  
"The broker-dealers are offering up these menu options for advisors. If you're going to deliver the medium level then you need to subscribe to the right tools and have the right education," Roberts says. "In the past, these non-specialists didn't have an internal path to become more specialized but now they do." See: One security lawyer's unvarnished take on DOL's 34 answers to 34 questions and what unsettles him about them. 
In the last year or so, as the reality of the DOL rule began to take hold, broker-dealer compliance departments have ramped up. Now it's the advisors with small 401(k) practices who stand to benefit the most, Roberts says. Since they didn't tripped the wires making it necessary to become a fiduciary, they can go right ahead and serve 401(k) accounts.
Skeptics see the latitude afforded stockbrokers to switch hats from sales to advice and offer varying levels of fiduciary service is a recipe for fudge.
"I find it amusing that people who have built their business models off of unqualified people generating millions of dollars in revenue in the qualified space are suddenly going to wave a magic wand or read a book and make them all experts," James Holland, director of business development and assistant compliance, Millennium Investment & Retirement Advisors of Charlotte, N.C.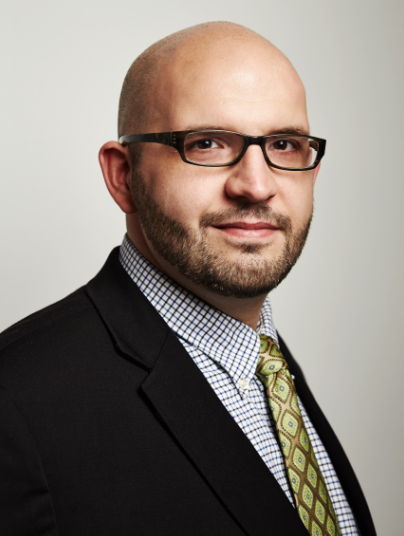 But the Trump Administration's approach has practical advantages, Clark says.
"They're accepting the idea that goals of the rule are obtained if you disclosed that you're a fiduciary or told your clients the services you're providing," he says. "It's a practical approach. I don't think anyone is getting any easy break. The DOL is not micro-managing things as much in this administration. They're taking a hands-off approach," See: Alexander Acosta's DOL rule letter to WSJ contains double message and one long-term objective: 'Gut' it.
No millions for compliance
Clark adds that there will be a mass-migration of advisors moving to firms which provide better tools and services to comply with the DOL rule. 
But the dabblers who will continue are those who understand the new rules. 
"The real test is does this person understand how the rules affect their clients and are they able to provide in writing the services for clients," Roberts says. See: How a $12 billion RIA grew to $20 billion in less than a year by raiding 401(k) accounts from legacy players
---
Mentioned in this article:
---
---
Share your thoughts and opinions with the author or other readers.
Tom Zgainer said:
August 15, 2017 — 4:09 PM UTC
Stephen Winks said:
August 15, 2017 — 4:12 PM UTC
michael sanford said:
August 15, 2017 — 4:58 PM UTC
Pat Mulvey said:
August 15, 2017 — 5:03 PM UTC
Brian Murphy said:
August 16, 2017 — 7:44 PM UTC
Stephen Winks said:
August 18, 2017 — 12:25 AM UTC
Brian Murphy said:
August 18, 2017 — 5:07 AM UTC
Stephen Winks said:
August 18, 2017 — 3:14 PM UTC
---
---