News, Vision & Voice for the Advisory Community!
With Kelli Cruz out the door, the ex-Moss Adams star is stepping in with plans to get the survey down to a one-hour task
January 24, 2013 — 7:46 PM UTC by Brooke Southall
Extracting data from RIAs is a problem.
Registered investment advisors are small private companies whose principals generally don't believe that what they do is anybody's business and generally don't have the staff to mine data from themselves — or even to fill out the lengthy surveys that will earn them a free report from a data company.
Another problem is that the right questions need to be asked in order to get useful data from surveys. But it's hard to ask the right questions without having an intimate knowledge of both the business and its likely future — a hard knowledge to come by without data. It's a vicious cycle.
Now Philip Palaveev — as chief executive of his new company, Seattle-based The Ensemble Practice LLC — is teaming up with IN Consulting to rebuild the InvestmentNews/Moss Adams surveys in a way that attracts far more survey takers and generates far more useful data for a business that has evolved mightily since the survey was created a dozen years ago. IN Consulting is the New York-based consulting arm of InvestmentNews.
"We really want to increase the number of participants," Palaveev says.
Pared down
To accomplish those two goals, Palaveev intends to eliminate nonessential questions to bring the task of taking each survey down from a day to an hour. He also plans to change the questions to emphasize compensation and staffing decisions relating to how partners are paid. This issue is becoming paramount, since the average practice has revenue exceeding $1 million compared with just $300,000 when the study was created.
Partners get paid differently if they are voting, non-voting, passive or active. Palaveev also wants the study to more accurately show how people are paid based on what they do. In other words, the pay needs to reflect that advisors at microfilms tend to do everything and that advisors at bigger firms are more specialized.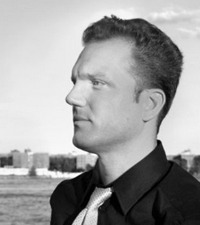 Mark Bruno: I don't view it
as outsourcing.
"We want the super-ensembles, but we don't want to forget the little guy," he says. See: How a swath of billion-dollar-plus RIAs are posing a threat to indie advisors.
Reunited
One of the more successful efforts over the years to create a useful pool of data was created in 2001 by Seattle-based Moss Adams under the stewardship of Mark Tibergien, now CEO of Pershing Advisor Solutions When Moss Adams's advisor consulting unit was radically downsized, IN bought the study and has kept it humming along, most recently under Kelli Cruz, who left the company earlier this month. See: Kelli Cruz and Jennifer Specter leave consulting unit at InvestmentNews for new 'come-to-Jesus' venture.
The move to hire Palaveev has elements of outsourcing but, strictly speaking, it is not so, according to Mark Bruno, director of digital and data strategy for IN.
"We will still do a good deal of the work in-house on these studies, so I don't view it as outsourcing," he says. ."... The arrangement is specifically around the Moss Adams Adviser Benchmarking studies: Compensation & Staffing, plus Financial Performance. We'll collaborate with Ensemble on analyzing the findings, identifying real trends, and presenting the data through some digital applications. Philip will also be appearing at our events, webcasts, etc. and will lend a nice complementary voice to the research."
For Palaveev, being reunited with a study he once spearheaded is also a matter of personal pride.
"It was at the center of the Moss Adams practice," Palaveev says. See: Will the real Moss Adams please stand up?.
---
Mentioned in this article:
---
---
Share your thoughts and opinions with the author or other readers.
---