News, Vision & Voice for the Advisory Community
The new venture appears to be the Boston giant's long-awaited foray into exchange traded funds but some details are still being carefully guarded
September 17, 2012 — 4:56 AM UTC by Kelly O'Mara
It's official: Fidelity is launching a major new business line under a new brand, has brought in a ringer to lead it — and put it all in a city far from Boston.
SelectCo appears to be an attempt on Fidelity's part to catch a third wave of niche interest in exchange-traded funds after having missed the first two. It is to be headed by ex-State Street Global Advisors luminary Anthony Rochte, who brings an in-depth knowledge of ETF products. State Street is the second-biggest ETF provider, with 40 ETFs and nearly $60 billion in those funds. See: Coming from behind, Vanguard is gobbling up ETF market share.
Though Bloomberg has reported on the company's efforts, this is the first time that Fidelity has acknowledged the new division and confirmed its name.
But, Fidelity is declining to disclose the exact mission of SelectCo, saying only that it will focus on new options in sector investing, leaving analysts speculating that the only new options in sector investing — and certainly the only niche that makes sense for Fidelity — is actively managed ETFs in sector investing.
"SelectCo" is not a brand name, but a temporary designation for the unit, only used internally at Fidelity. It is in the early stages of building this new division and may consider a different name in the future.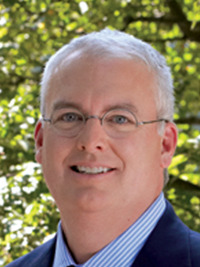 Jim Lowell: If you're going to
enter this party late, you better
figure out a niche to catch
the second or third wave.
Why Denver?
Fidelity sat out the first ETF gold rush in the late 1990s and opted not to jump on the bandwagon in the middle of the past decade as price wars drove down fees. Now, Fidelity is banking on advisors looking for performance — not just cost-savings — in ETFs and is hoping it can deliver that by cloning some of its Select line of sector mutual funds to create actively managed ETFs — at least that's what Jim Lowell, one of the foremost experts on Fidelity, thinks.
"If you're going to enter this party late, you better figure out a niche to catch the second or third wave," says Lowell, editor-in-chief of Fidelity Investor and partner and chief investment officer of Advisor Investments, a Newton, Mass.-based RIA. See: Criticism of ETFs is based on fear more than factual basis: columnist.
Fidelity, though, won't say exactly whether its new options in sector investing will be ETFs or something else.
"At this time, we are not focused on specific products or investment vehicles, but rather on how we best position Fidelity to further develop its sector investing capabilities in a manner that will best meet the needs of our clients," says Adam Banker, a Fidelity spokesman.
But Lowell points out that Fidelity wouldn't have hired Rochte away from State Street six months ago to head up the new division unless it wanted to take full advantage of his knowledge of ETFs.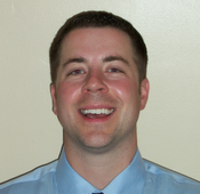 Paul Weisbruch: I don't think they
would have waited this long to
give it a half-hearted go.
Rocky mountain high
"You don't hire an ETF quarterback if you're not going to throw an ETF ball," says Lowell.
On the other hand, headquartering SelectCo in Denver might give the impression that the company is distancing itself from this ETF experiment.
Banker responds to this speculation by noting that the Denver office is in keeping pace with Fidelity's other offices around the world and that the firm will be adding new positions and staff to the Denver location.
Lowell says although Denver is a hotbed of technology talent and financial services, he's still not sure why exactly Fidelity would pick that location.
"Maybe Tony Rochte is a diehard Broncos fan," jokes Lowell.
Rochte declined to comment for this article.
Happy on the shelf?
Fidelity actually got into the ETF business back when the product first came onto the scene in the 1990s, says Lowell, "but, they stopped with the one they started with." And, then, he says, it miscalculated just how much interest there would be in the product.
There are now 1,400 ETFs industrywide, representing nearly $1.5 trillion assets, and Fidelity has been left largely on the sidelines. In the last few years. Lowell speculates, Fidelity has seen a missed opportunity but wasn't interested in engaging in an ETF price war to see how low it could drop fees just to attract market share.
Fidelity did, however, file for exemptive relief — essentially filing an application to sell ETFs — with the SEC a few years ago. And, then it sat on it.
"They filed for shelf space, knowing ETFs were on the rise," says Paul Weisbruch, vice president of ETF/options sales and trading at Street One Financial LLC. "You might as well throw your hat into the ring, but don't spend millions until you have a product."
Now, Fidelity may be thinking that it has that niche product in actively managed sector ETFs.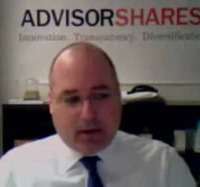 Noah Hamman: It's almost like adding
a new share class.
New product line
As Banker is quick to point out, Fidelity has one of the "largest lineups of actively managed sector funds," primarily in its Select line of funds. Lowell agrees that Fidelity has been a force in sector investing with a "phenomenal quiver of sector arrows."
But, when it comes to adapting those arrows to sector ETFs, Fidelity was in danger of being left behind yet again.
Dan Dolan, senior vice president of Sector SPDR, says sector ETFs are "a mature product in the ETF space." When Sector SPDR launched its first sector ETF in 1998, it was just the 25th ETF product. Now, there are hundreds of sector ETFs, he says. Sector SPDR, itself has more than $50 billion in sector ETF assets, with Vanguard and iShares each accounting for about another $10 billion. See: Coming from behind, Vanguard is gobbling up ETF market share.
This means that to make a dent in the market and compete, Fidelity will have to offer something different. It seems to be hoping, Weisbruch and Lowell speculate, that actively managed ETF versions of its Select sector funds will give advisors something new to bring to ETF-hungry clients. Lowell argues that the market hasn't really seen "truly expert, actively managed sector fund ETFs with a whole range of products."
Money magnet
Actively managed ETFs are still a very young product and offer a larger opportunity for someone new to step in, says Weisbruch. Fidelity filed with the SEC for the injunctive relief application needed to market the products and was given the green light by the commission three years ago.
Now the question is: Did Fidelity wait too long?
"It's not too late, because they're actively managed," says Noah Hamman, CEO of AdvisorShares Investments LLC, a pioneer in actively managed ETFs. "It's almost like adding a new share class."
Weisbruch agrees that the actively managed arena is less crowded than traditional ETFs, and a big player could step in and gain a large portion of the market. But he thinks Fidelity still may have missed the moment.
"They did wait too long," says Weisbruch. He points to other late entrants, such as Russell Investments, for instance,which had a number of closures from its ETFs after they failed to attract assets. And Scottrade announced in August that it was liquidating its FocusShares ETFs because of a lack of assets. "We've seen significant closures," Weishbruch says. See: How Russell is faring since joining the competitive ETF party with an all-star ex-Barclays crew.
Lowell argues, however, that advisors are looking for better performance and that actively managed sector ETFs may be able to address that issue.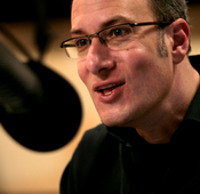 Adam Bold: The world doesn't need
more ETFs, but that's irrelevant.
Fidelity may not even have to do anything particularly exciting or new to fill that gap, says Adam Bold, founder of The Mutual Fund Store. "I don't think they have to be cheaper or better or revolutionary to attract a lot of assets," he says. "They're just going to get money, because they're Fidelity." Schwab may have had a similar view a few years ago when it jumped in to ETFs. See: 10 reasons why Schwab's move into ETFs may be an even bigger deal than it appears.
Going all-out
But Fidelity will not actually be capitalizing on the Fidelity name, as the new division is called SelectCo, though Banker says that could change. Weisbruch speculates that the different brand name may be an attempt to avoid having difficult conversations with advisors who are already purchasing Fidelity mutual funds at higher fees. But that strategy may backfire, says Weisbruch, who points out that Scottrade's FocusShares, the rough equivalent of SelectCo, failed, perhaps because people never quite understood that they were dealing with Scottrade.
Jason Lahita, managing partner at Los Angeles-based Financial Communications Partners, speculates that Fidelity is putting SelectCo "under another brand so it is arm's length from previous positioning on ETFs, as well as previously failed efforts."
But while Fidelity may be playing a close hand when it comes to SelectCo, Weishbruch is pretty sure the firm will go all out. "I don't think they would have waited this long to give it a half-hearted go," says Weisbruch.
The new division will likely unveil new ETF versions of its Select funds in the next year or so, hoping to cash in on advisors' interest in ETFs before someone else does, he adds.
The level of that interest remains to be seen. Ken Weber, an advisor who uses just Fidelity funds, says he actually is unlikely to use any new ETFs from Fidelity. He understands why the company wants to get in on the business — "They're feeling left out of the party," says Weber.
But he's been happy with the current Fidelity funds and feels that it's often advisors with less expertise who want to stock up on ETFs. See: How two RIAs succeed by using only Fidelity funds — but not without weathering criticism about closing their own architecture.
Bold agrees that there may not be a need for more ETFs, but says that as long as they're an option, advisors are going to want them. And Fidelity will feed that desire.
"The world doesn't need more ETFs, but that's irrelevant. People want to buy them," he says.
---
Mentioned in this article:
---
---
Share your thoughts and opinions with the author or other readers.
ihpplareq said:
July 9, 2015 — 4:46 AM UTC
Y3QuIDQgYXQgdGhlIFVuaXZlcnNpdHkgb2YgQWtyb24uIDwvcD48cD5GcmVlIHNlc3Npb25zIG9w [url=http://mks.onlinestore.us.com/]Michael Kors Outlet[/url] Leaders of the so-called 鈥楢nsar Allah鈥?imagine wrongfully that they are able to transform Sanaa into another Southern Beirut suburb. They have forgotten that such a capital has been, throughout history, disobedient against anyone who tried to impose his will. a [url=http://rb.tricivenola.net]Ray Ban Outlet[/url]
Lee Cattermole, mindful no doubt of the senseless first-half booking for a shirt pull that forced him to walk a disciplinary tightrope for the rest of the game, seemed reluctant to track the midfield runners, and the result was a free-for-all that saw Palace score four. [url=http://hollister.theahlis.com/]Hollister Clothing[/url] "It was nice to get a bounce or two," Bozak said with obvious relief. "Hopefully we can carry that on for the rest of the year and finish strong."
DiPrimio said the idea for Carver was born approximately two years ago, but was put aside. [url=http://burberry.outletstore.us.com/]Burberry Outlet[/url] Putin has defended his decision bypointing out that many other Winter Olympics were held inweather conditions similar toSochi andSochi's ski resorts are located inan alpine zone. s [url=http://tr.onlinesale.us.com/]tr.onlinesale.us.com[/url]
They are, when all is said and done, the equivalent of some of the areas now being cleared in the towns in that they are out of date and cannot be improved to present day standards at reasonable expense. [url=http://coach.outletonlinecc.com/]Coach Outlet Online[/url] What would happen? Everyone would laugh atKiev andsell theoil elsewhere.
s The fan favorite retro British series returns for a fourth season in the U.S.
It helped them recover from all sorts of illnesses and no doubt saved the lives of a large number of patients. [url=http://burberry.outletstore.us.com/]Burberry Outlet[/url] Their numbers have been increasing over the years for the past five years or so since the civic body opened its door for conservancy workers to meet the shortage of permanent workers. But the contract workers service conditions have not improved. http://rb.tricivenola.net]Ray Ban Glasses[/url]
___ Samantha Page, chief executive at Early Childhood Australia, said there were some unscrupulous operators that were only set up to take advantage of federal government funding. y [url=http://mks.onlinestore.us.com/]Michael Kors Outlet Online[/url]
Many are boundary markers, some indicating the extent of a local estate or parish extremities. Several are memorial stones ranging from Captain Cook to Frank Elgee, a naturalist and author of The Moorlands of North East Yorkshire. [url=http://louboutin.onlineoutlet.us.com/]louboutin.onlineoutlet.us.com[/url] 鈥淚t is our pleasure to share the images of our undersea world that Marty has been taking and sharing for decades,鈥?said Rick Voight, founder of Vivid-Pic, a photo-editing software.聽
The survey by Genworth 鈥?which sells long-term care insurance 鈥?calls attention to the potential cost of long-term care as people age. Those costs contrast dramatically with the income and savings of most people 65 and older. [url=http://polo.sierravistamortgage.net]Polo Ralph Lauren[/url] Similar sentiments were echoed by the former president of East Timor, Xanana Gusmao, who marched with fellow Timorese veterans.
Pewaukee Park and Rec: Classes meet 6:30-9 p.m. Wagner Park, N31-W23320 Green Road, Pewaukee, (262) 691-7275. [url=http://o.storeonline.us.org]Cheap Oakley Sunglasses[/url] The Truth About Sugar (BBC1, 9pm)
Invoking the American immigrant experience, he said, "That's the difference between what we believe here in Wisconsin and what they're (selling) in Washington. We believe the opportunity is equal but the outcome is up to each and every one of us." [url=http://rolex.outletonlinecc.com/]Rolex Replica[/url] "Because you guys (the media) will write that we had that game and should have won it and I think that is right but that isn't accurate in relation to the players we had out tonight, the young players we had in our team
r England have problems, but is anyone really that surprised? [url=http://mk.outletstore.us.com/]Michael Kors Outlet[/url] Tweed Valley MCC trial, Dodington Quarry, Wooler, Sunday. 鈥?Expert Course: 1 Colin Ward (Beta) 10, 2 Scott Fenton (Sherco) 13, 3 James Black (Sherco) 40. Clubman Course: 1Jack Scott (Gas Gas) 6, 2 Darren Palmer (Montesa) 10, 3 Russell Hodgson (Montesa) 14. Easy Course: 1 Gary Bloodworth (Gas Gas) 8, 2 John Palmer (Triumph) 9, 3 Adrian Gallon (Yamaha) 11. Conducted Course Alyssa Baxter (Sherco) 1.
Nall said researchers hope the new biopsy method will translate into longer survival rates for various cancers, though he cautioned, at this point there's more research that needs to be done to prove that. [url=http://katespade.storeonlinecc.com/]Kate Spade Clearance[/url] Legislators and Gov. Andrew Cuomo hope to come to an agreement before April 1, the start of a new fiscal year. u [url=http://rb.tricivenola.net]Ray Ban Outlet[/url]
Extras (lb7 nb6 pens 0)...... 13 [url=http://rb.smalldetails.net]Ray Ban Sunglasses[/url] Services from J. William Franta, D.D.S.
r The "Empire" star said in the interview her son was also racially profiled by an officer at the University of Southern California and that prompted him to transfer to Howard University in Washington, D.C. [url=http://toms.storeonline.us.com/]Toms Shoes[/url] Non-Islamist fighters once supported by the United States played no role in Idlib's capture. They had been routed from the province by the Nusra Front over the past three months and starting in December, the US had cut their salaries and supplies. k
He has been knocked for his style of play and tactics over the last 12 months because the overall record in 2014 was simply not good enough, despite occasional upturns in fortunes before he decided to uproot to Crystal Palace. [url=http://rb.onlinestore.us.com/]Ray Ban Sunglasses[/url] Dogra also reportedly had an altercation with chief contract negotiator Rob Brzezinski at the Combine in Indianapolis last month as Dogra told the Vikings that Peterson was done in Minneapolis. [url=http://coach.onlineoutlet.us.com/]coach.onlineoutlet.us.com[/url]
Thunder 93, Heat 75 [url=http://lv.factoryoutlet.us.com/]Louis Vuitton Outlet Online[/url] It even includes relationship status, so you can inquire as to whether someone is single. Which is either hideously nosey or adorably flirty, depending on how you look at it. g [url=http://ab.theahlis.com/]Abercrombie And Fitch Outlet[/url]
After a start in which few passes were strung together, certainly not by a woeful New Mills team, Quakers鈥?kids grew in confidence and played neat football. [url=http://coachoutlet.onlineoutlet.us.com/]Coach Outlet[/url] Yesterday鈥檚 allocation of 10st 8lbs looks more than fair for a horse that jumps reliably, stays all day and has had the National as his target from the start of the season. He looks to have the right profile for a National winner, and is likely to shorten markedly as the race draws near.
A total of 334 violations out of the 346 documented in the bureau鈥檚 report, have been classified as 鈥渁dministrative鈥? meaning they will be dealt with internally and do not require criminal prosecution. [url=http://fitflop.simple-et-chic.com/]Fitflop Shoes[/url] Aid not enough m [url=http://mks.onlinestore.us.com/]Michael Kors Outlet Online[/url]
That alone is proof that we had not been previously consulted with on the ending of this service. Indeed it turned out that we had not been consulted on the ending of other services either. [url=http://hollister.theahlis.com/]hollister.theahlis.com[/url] The Hindu
ETF Industry said:
September 18, 2012 — 1:40 PM UTC
Brooke, agree that there was a filing in December 2011. My question was on the statement in the article indicating there was another filing by Fidelity with the SEC: "a few years ago. And, then it sat on it." I've checked all of my sources and have only found the filing they did in the 1990's and 2011, both for passive ETFs. If there was a filing a few years ago, can you send the link to Edgar? I'd like to review it.
Paul Weisbruch said:
September 18, 2012 — 1:25 AM UTC
"ETF Industry" feel free to contact me at any point to discuss. pweisbruch@streetonefinancial.com or 855-713-3837. Opining in a public forum on content important articles that involve legal/SEC/exemptive relief issues/lawyers/and compliance is rarely productive.
Stephen Winks said:
September 17, 2012 — 6:58 PM UTC
The obvious opportunity is not yet another ETF fund family, but taking a chapter out of DFA's book (which is attracting capital like mad, out raising the industry's largest load funds) is client specific rather than product (investment mandate specific) advisory services, where SelectCo utilizes extraordinary intellectual capital at its disposal to build client specific portfolios. Portfolio construction prowess is directed to each client not a generalized abstract investment mandate limited by prospectus.
The average broker's portfolio generates 4.3% in a 15.9% market. SelectCo can materially improve on that.
Importantly, the solution may not be ETFs, but model portfolios (real time manager buy/sell research with out account administration services from the manager) which cuts 100 bps plus out of portfolio construction, facilitates real time data management not possible in a mutual fund, eliminates investment minimums, through overlay management facilitates expert technical competency in the broker managing complex values like tax efficiency, transactions cost, etc, which are beyond the capabilities of the broker and advisor, and introduces the real time management of dataand transparency required for continuous, comprehensive counsel necessary for fiduciary standing—not possible in a mutual fund.
Justin Vantil took this capability which is the threshold introduction to modernity in portfolio construction to Morningstar several years ago and has had great adoptionat the high end of the banking industry.
Time will tell, but a far less expensive far superior expert approach to portfolio construction is the key to the industry embracing modernity and achieving exponential increases in advisor productivity.
Modernity has little to do with what used to work in the past.
The self interest of the brokerage industry is now nearing the point where it is not just conter to the best interest of the investing public but but it is now counter to the best interest of the industry itself as the industry's approach to portfolio construction is about to become outdated.
SCW
Brooke Southall said:
September 17, 2012 — 6:55 PM UTC
I believe that this is the application in question:
http://www.sec.gov/Archives/edgar/data/35336/000032035111000069/main.htm
They did file in Dec. '11 and it includes asking for the ability to long-short, as well as track indexes.
Brooke Southall said:
September 17, 2012 — 4:50 PM UTC
We'll check it out and make sure it's right. Kelly may be on a flight on the moment.
Brooke
ETF Industry said:
September 17, 2012 — 4:42 PM UTC
There's information in this artcile that appears to be erroneous. In looking at an industry source that provides data for asset managers that have filed for exemptive relief (not injunctive relief, BTW) and there is nothing showing Fidelity filed 3 years ago and left the filing dormant. I believe they filed for passive ETFs in the 1990's for the launch of the NASDAQ ETF and then filed late last year for passive ETFs. I don't see any filings in between or anything for actively managed. Is this information erroneous, speculative or correct?
---
---